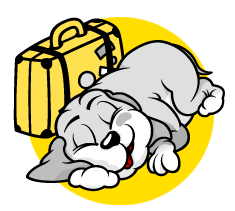 Dog Boarding
The Mutt House
If you're looking for budget accommodation then keep looking – we're not for you – Nothing but 5 star all the way here!
Overnight care at our home for your dog while you are away.
24 hour care and companionship.
Deluxe accommodation.
Fully fenced secure back yard for playtime, games or chilling out.
Sleep inside.
Air conditioned in the summer / Heating in the winter
Daily 1+ hour  walk.  (As I also walk dogs, your dog will be included with all other walks too)
Daily playtime and stimulation
A la Carte menu – Meals cooked to order (food supplied by owner)
Daily photos and reports by email (if overseas), or SMS
Medication if needed

Raise the woof!
I believe that no two dogs are the same and will tailor a consultation to suit you, your dog, your personalities and your individual needs. Learn more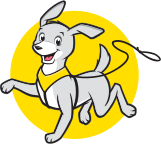 Taking the Lead!
I can give your dog regular exercise when you're unable to do so, due to work, illness or whatever else life throws at you.
Learn more.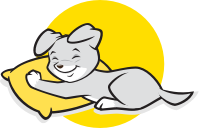 Mind the dog!
A fantastic alternative to putting your dog into a kennel when you have to go away. I can also collect your mail, put out the bins and more! Learn more.
I'm all your dog needs!
For Central Coast Dog Training, Dog Walking, Pet Sitting and Dog Boarding.  From Terrigal to Tumbi Umbi, Wamberal to Wagstaffe, Erina to The Entrance, Holgate to Hardy's Bay, McMasters to Matcham, Killcare to Kangy Angy, Springfield to Shelley Beach, Lisarow to Long Jetty, Gosford to Green Point.